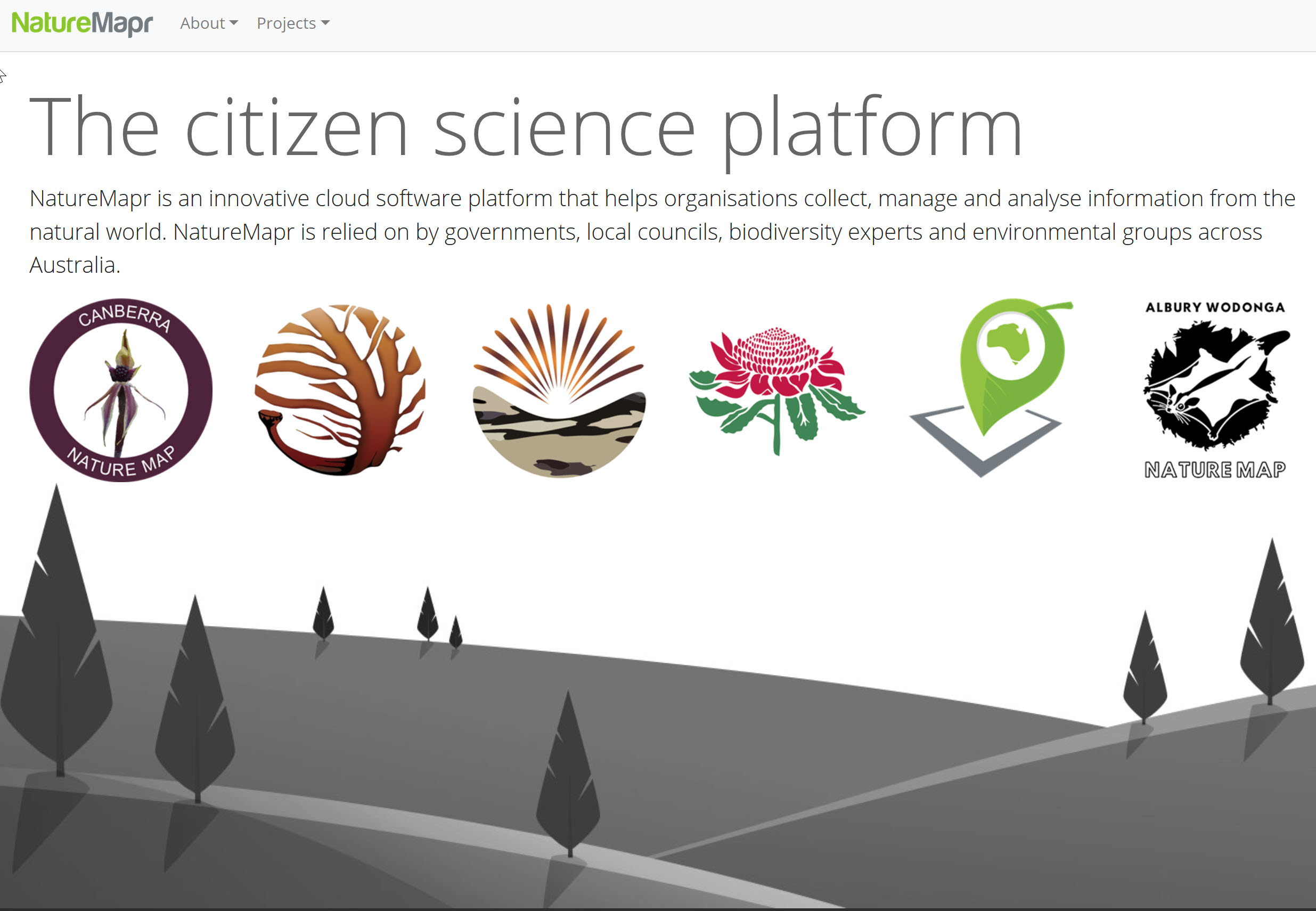 NatureMapr website

Link: NatureMapr website
App: free and available on Apple App Store and Google Play
The NatureMapr website is a citizen science platform that helps organisations collect, manage and analyse information from the natural world. It has an associated app to submit entries and browse information.
The site has species-level information and photographs on local plants, fungi and animals, for each of the projects it supports.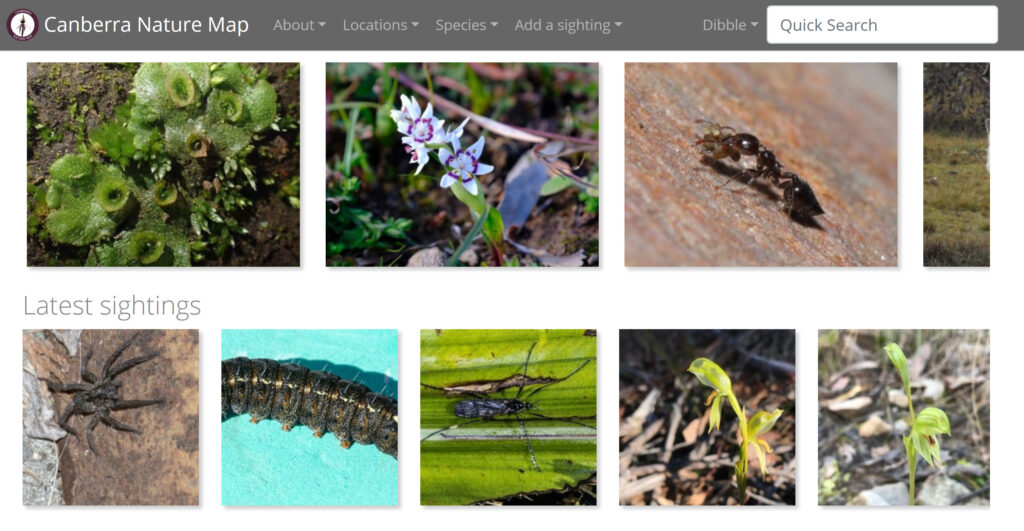 Projects rely on volunteers
It is a great tool relied on by governments, local councils, biodiversity experts and environmental groups across Australia.
The NatureMapr website relies mostly on volunteers submitting images and information about the biodiversity of a particular region. For local naturalists this site is a great resource as well as an opportunity to contribute to local biodiversity knowledge.
The platform currently supports the following projects:
Canberra Nature Map
Atlas of Life in the Coastal Wilderness
Budawang Coast Nature Map
Southern Highlands Nature Map
Noosa Shire Nature Map
Albury Wodonga Nature Map
Website link: NatureMapr website
App: free and available on Apple App Store and Google Play