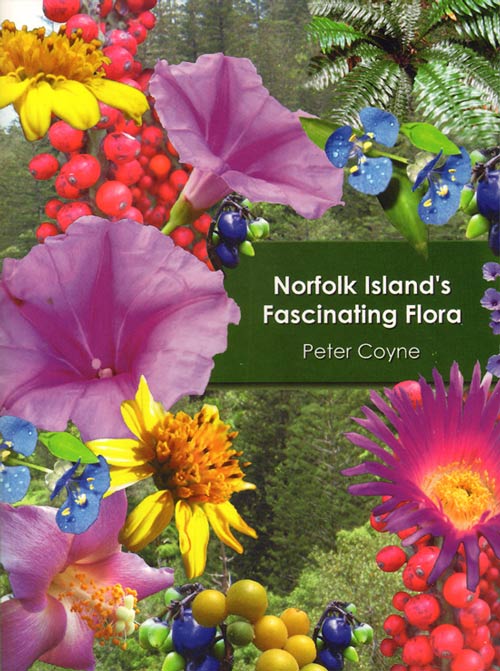 Norfolk Island's Fascinating Flora
botany
Petaurus Press
1 December, 2011
192
9780980652826
colour photographs for all plants
mixed subject, botanical name and common name index

Norfolk Island's Fascinating Flora is a field guide to plant species on Norfolk Island.
This well-written book describes many of Norfolk Island's native and non-native plants. The author combines the stories of the plants with the history of their discovery, which makes the text both entertaining and interesting.
Norfolk Island has some of the world's rarest plant species. Of the 182 native plant species, 43 are Endemic; that is they occur naturally nowhere else, 47 are listed nationally under Australian law as extinct or threatened and 30 more are already extinct, threatened or rare on the island.
The author provides information on each of the native species and some of the most important introduced plants that grow wild on the island. There is also a chapter on the cultural use of plants from 1856.
The plant descriptions are in the following sections: rarest of the rare, forest plants, coastal plants, plants of creeks and wetlands, plants on roadsides and private land. For each plant, there is a description, an historical account of its discovery or first description, and one or more clear colour photographs.
Norfolk Island's Fascinating Flora also has a reference list and combined subject and name index. The book has previously unpublished paintings by John Doody from 1792 and paintings by famous botanical artist Ferdinand Bauer from 1804 in addition to more than 400 photographs. 192 pages 170 x 227 mm, full colour, with references and index.
From Wikipedia
Norfolk Island is located in the Pacific Ocean between Australia, New Zealand, and New Caledonia, 1412 kilometres (877 mi) directly east of mainland Australia's Evans Head, and about 900 kilometres (560 mi) from Lord Howe Island. Together with the neighbouring Phillip Island and Nepean Island, the three islands collectively form the Territory of Norfolk Island, one of the Commonwealth of Australia's external territories.