NSW Sutherland Shire Plant Selector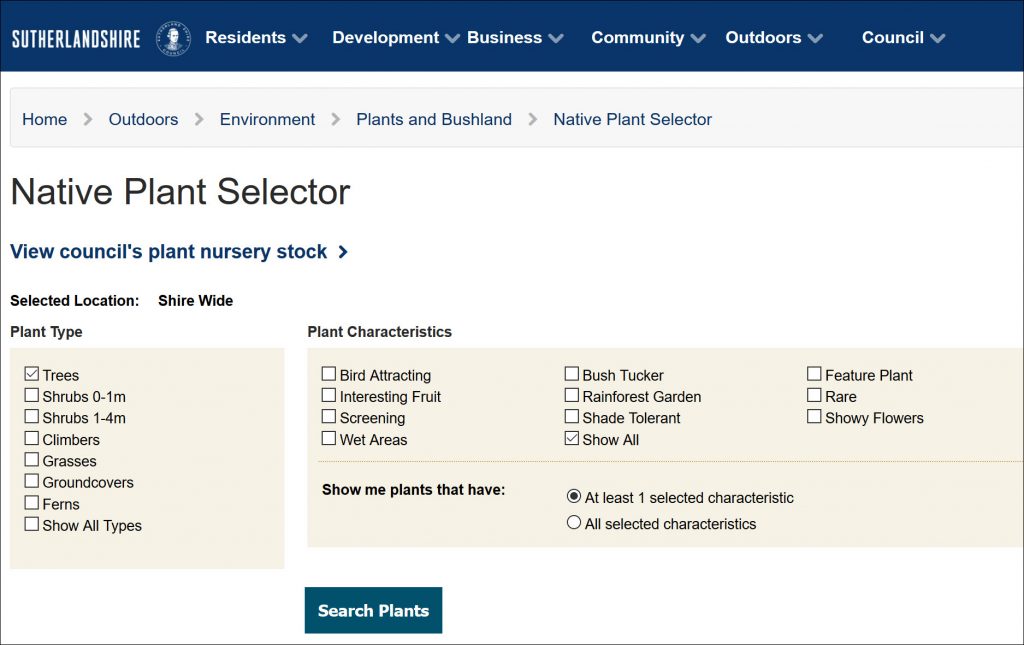 Link: NSW Sutherland Shire Plant Selector
Region: New South Wales (NSW) Sutherland Shire
The Sutherland Plant Selector is an interactive selection tool, designed by Sutherland Shire.
The tool is based on a database of local native plants. For each of these plants there is a list of characteristics and useful growing information and a photograph.
Using the tool, users filter the plants based on selected characteristics. These include growth form or plant typs, screening, wet areas, shade tolerance, bush tucker plants, and others.
There is also an associated plant nursery where plants are for sale.
Author: New South Wales (NSW) Sutherland Shire
Link: NSW Sutherland Shire Plant Selector
Other plant selectors