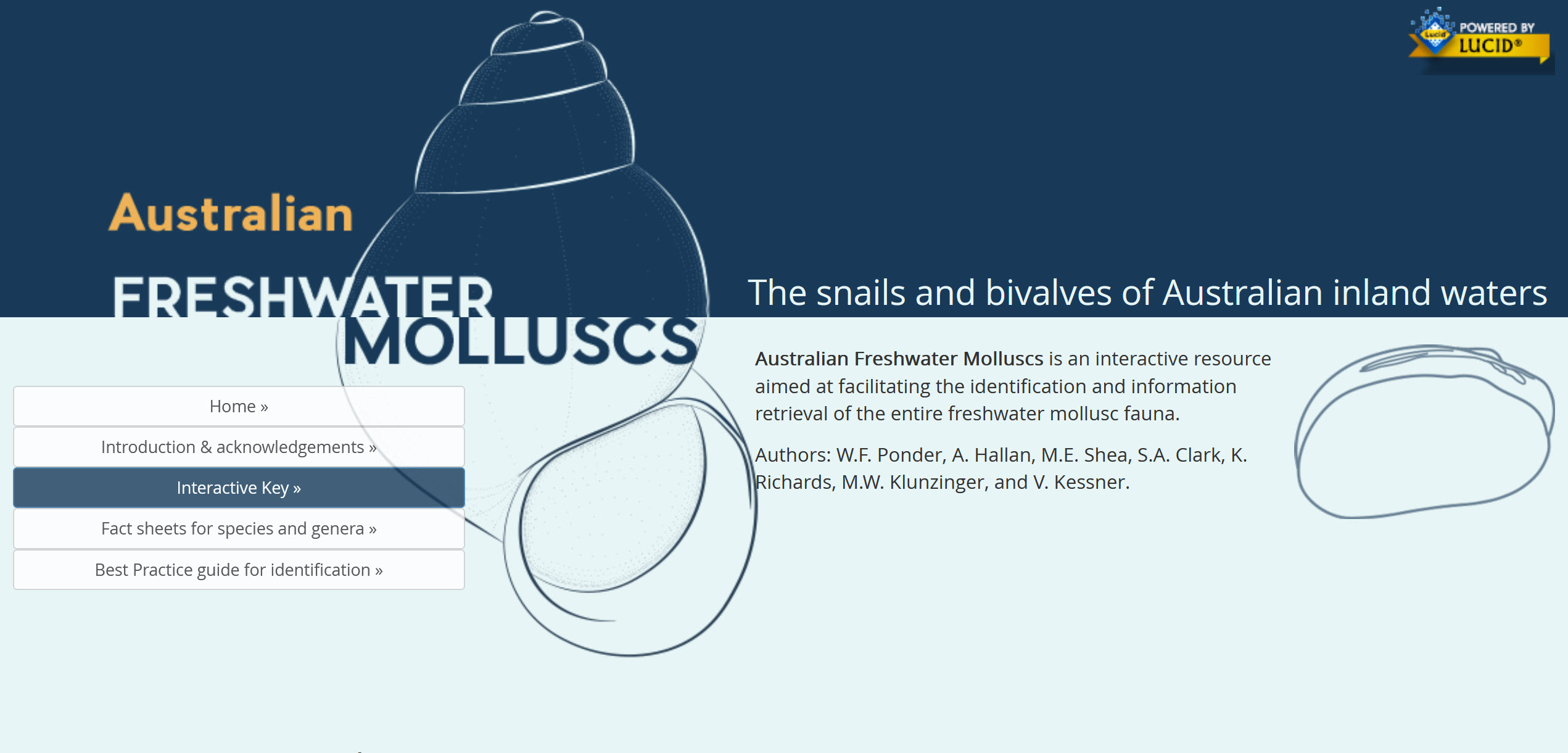 Australian Freshwater Molluscs website
Australian Museum
Lucid interactive key and website
Colour photographs for all species
scientific name index with colour images, glossary

The Australian Freshwater Molluscs website is a free interactive information system and identification key for the snails and bivalves of Australian inland waters. The site is accessible on the Lucidcentral.org site.
The Australian freshwater molluscs are found in in a wide range of natural and man-made habitats. These include rivers, streams, lakes, billabongs, ponds, dams, irrigation channels, and desert springs. They vary greatly in size, shape, and biology.
More than 99% of Australia's native freshwater mollusc species occur nowhere else!
The fact sheets are accessible from the key and from the illustrated index. The index has excellent images, which makes it easy for non-specialists to select species.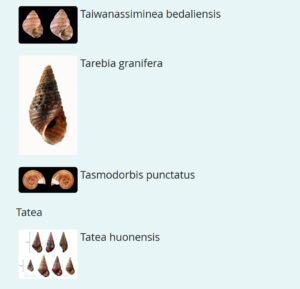 The identification key is suitable for interested naturalists and specialists. The key does require some specialist knowledge, as well as the patience, to work out how to use the Lucid identification key software.
Each species has its own page with the scientific name and classification details, a colour image, diagnostic description, distribution map, and other facts about its biology.
Website link: Australian Freshwater Molluscs