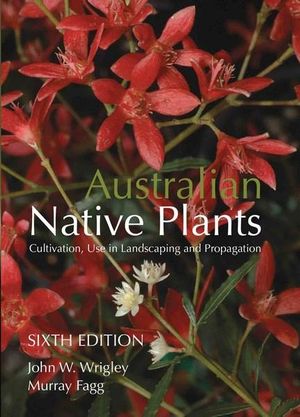 Australian Native Plants: Cultivation, use in landscaping and propagation
Gardening
2013
720
9781921517150
Many colour photographs
Mixed index with scientific names, common names and subject keywords

This sixth edition of Australian Native Plants describes more than 1500 Australian native plants for the garden and is suitable for gardeners around Australia.
It includes many colour photographs and updated plant names. Plants are organised according to growth form categories. These categories include ground covers, rockery plants, water plants, shrubs, trees, annuals and bedding plants, and climbers.
At the end of each plant description there is a list of recommended planting zones in Australia. These zones correspond to those on the map at the front of the book. Using these will help you choose plants that will grow well in your area.
To find out the use of each plant, you can use the symbols. These indicate frost-hardiness, bird-attraction, scented plants, attractive fruits and tropical plants.
At the front of the book, the general section provides simple advice on propagating plants from seed and cuttings.  There is also information on soil preparation, planting, fertilising and watering, pruning and pests and diseases.