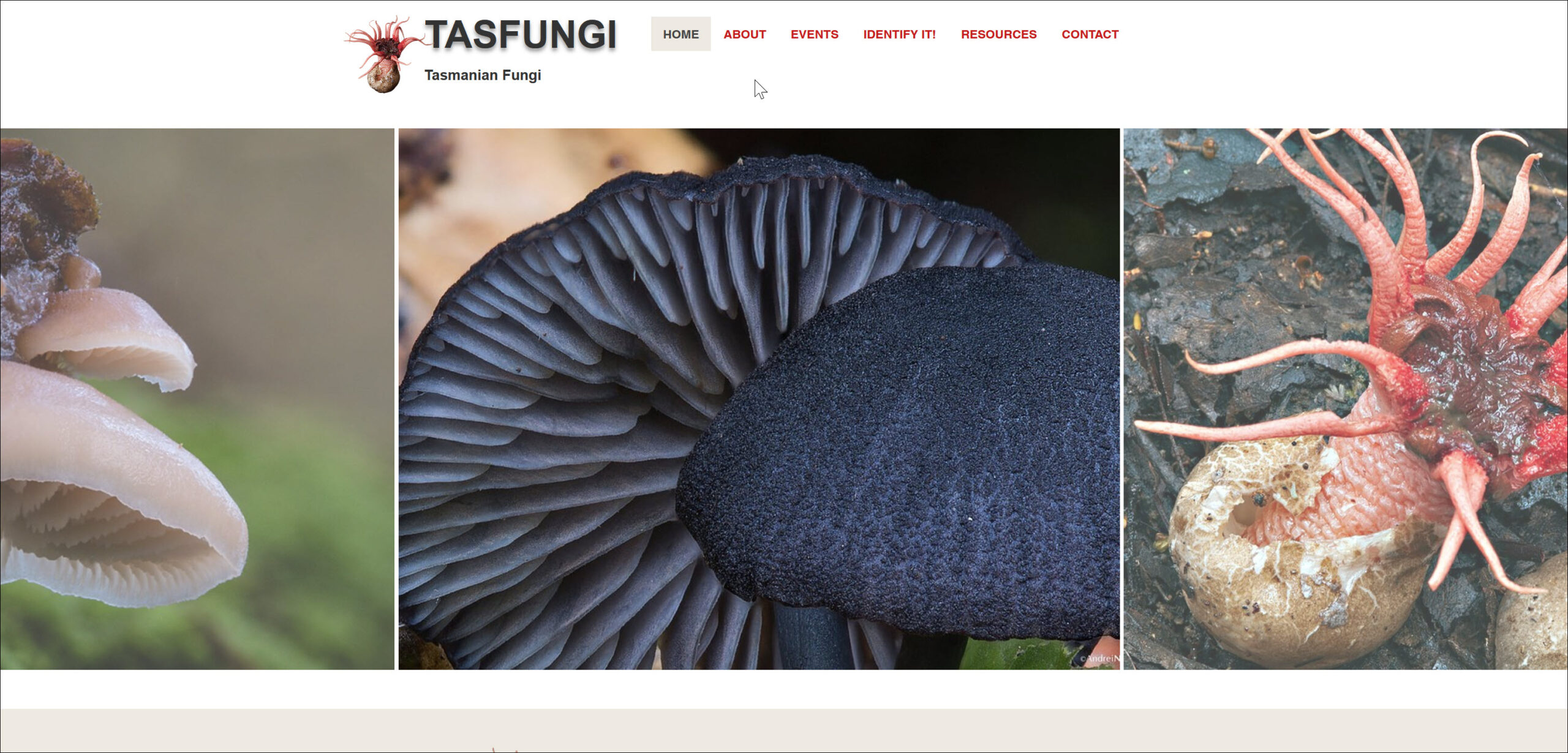 Tasfungi website
colour photographs for all species

The Tasfungi website is a not-for-profit online resource for sharing information on fungi and, in particular, Tasmanian fungi.
It focuses on the identification, ecology and taxonomy of fungi and slime moulds (Myxomycota). The site is run by volunteers.
Each listed fungus has one or more colour photographs and a very simple description.
The site also has an identification tool based on easy to recognise characteristics and colour photographs. There are links to other fungi sites, freebees and fungi-related events.
This is a great site with excellent photographs. Many of the fungi also occur elsewhere in Australia. Unfortunately there is no name index, which means you need to use the search tool to find a particular species.
Website link: Tasfungi
Other resources