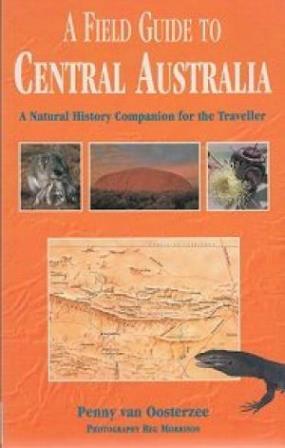 A Field Guide to Central Australia
Natural history
Gecko Books
1995 (reprint 1999,2000, 2003,2005, 2009)
184
9780980352191
colour photographs and colour drawings
mixed index, including subjects, botanical names and common names

A Field Guide to Central Australia is an illustrated guide to the landscape, plants and animals seen along the main tourist routes of central Australia. It covers the area around Alice Springs, west to Kings Canyon, and south to Uluru and the Simpson Desert.
The book describes the main habitats and species of the region, and discusses the role of geology and climate in landscape formation. There are also maps, references and an index.
The author, Penny van Oosterzee is the director of an ecotourism company. Her other publications include The Centre, which won the University of NSW Press Science Book Prize.