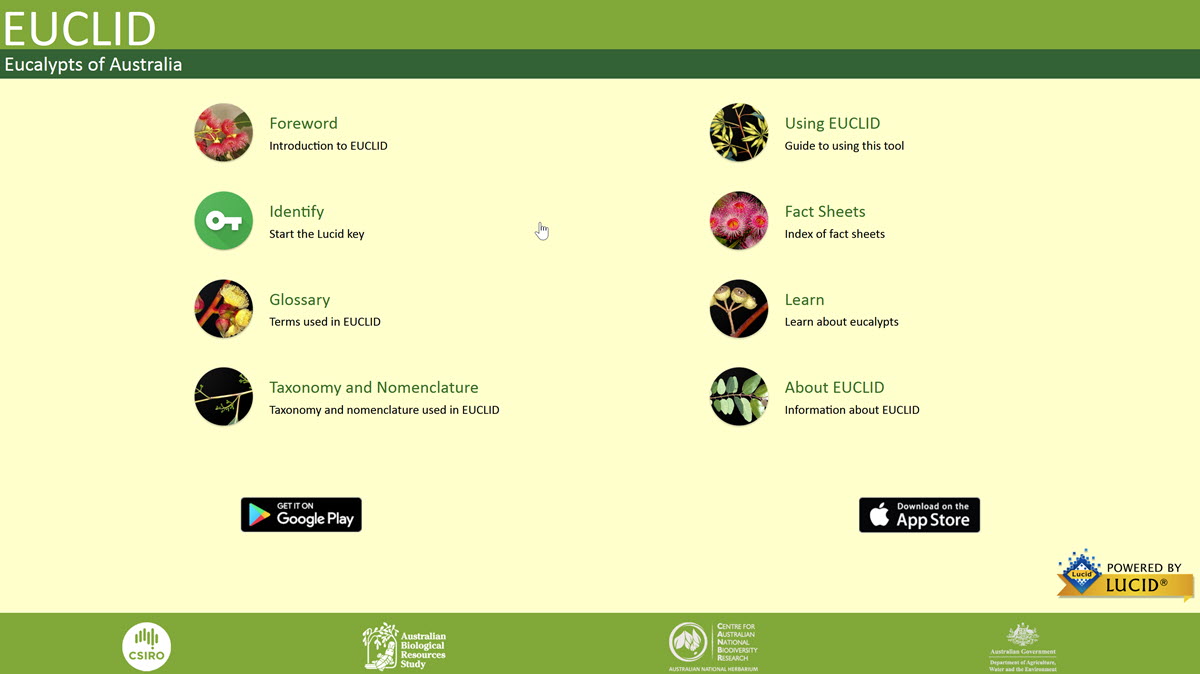 EUCLID Eucalypts of Australia, edition 4
scientific resource
Centre for Australian National Biodiversity Research (CANBR)
2020
online website, app
Colour photographs, drawings and maps
Scientific plant name index, common name index, glossary

The EUCLID Eucalypts of Australia website has an online database and interactive identification tool of eucalyptus (Eucalyptus, Corymbia, Angophora) species in Australia. The database contains information on 934 species and subspecies, and covers all Australian states and territories.
EUCLID is the most comprehensive and up to date source of information on eucalypts. It is a fantastic resource. EUCLID provides species descriptions, over 12 000 photographs of plants and characteristic features, and geographic distribution maps. There are summary fact sheets for all species.
EUCLID also has a great species identification tool. However, this tool does require some botanical knowledge. The identification software, Lucid key, functionality also needs some basic knowledge. However, the tool is available free online. So you can test it out before purchasing the app.
Free online version: EUCLID Eucalypts of Australia
EUCLID can aslo be purchased as a phone or tablet app.