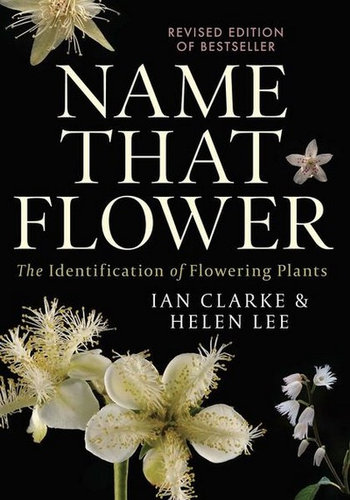 Name That flower: The identification of Flowering Plants
Third edition
Botany
Melbourne University Press
2019
374
9780522876048
colour photographs and detailed drawings
mixed subject index, including scientific names and common names

Name That Flower
The Identification of Flowering Plants
Name That Flower: The Identification of Flowering Plants is a comprehensive guide to identifying flowering plants. It particularly focuses on the plant families that occur in Australia.
The book discusses 46 plant families in detail and has more than 130 detailed line drawings and 64 colour pages.
Name That Flower: The identification of Flowering Plants has a long section on botanical parts that are important in identification. These chapters discuss in detail the structure of flowers, flower arrangements (inflorescences), reproductive organs, and identifying characteristics of plant structure and function.
There is also a section on botanical classification and nomenclature, on how to use botanical identification keys, and on how to dissect plant parts and recognise the important structures for identification.
For each of the 46 flowering plant families, the authors describe the identifying floral structural characteristics and how to spot these. Often these description are also illustrated with detailed drawings.
In addition, the book has a comprehensive glossary of botanical terms, a long list of useful references and websites, and a detailed subject index.
This is an excellent and easy to use textbook for botanical students. It is also a fabulous tool for amateur botanists and naturalists who want to learn how to identify plants.
I most certainly recommend this book.
Buy this book from:Booktopia