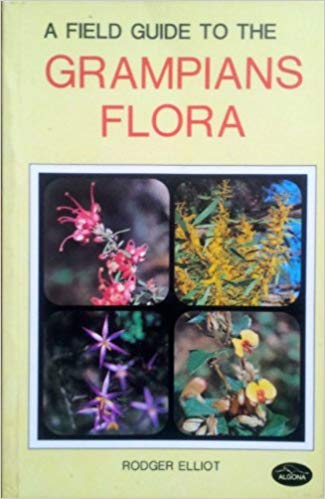 A Field Guide to the Grampians Flora
Botany
Algona Publications
1984
144
0909594201
detailed drawings and colour photographs
an index to common names

A Field Guide to the Grampians Flora describes the most common trees, shrubs, climbers, lilies, grasses, orchids, and fern and fern allies in the Grampians or Gariwerd.
Plants are listed in groups, and organised in alphabetical order by scientific name. Most are illustrated with a drawing, but some also have a colour photograph.
This book is out of print but can still be found secondhand.
Buy from: AbeBooks