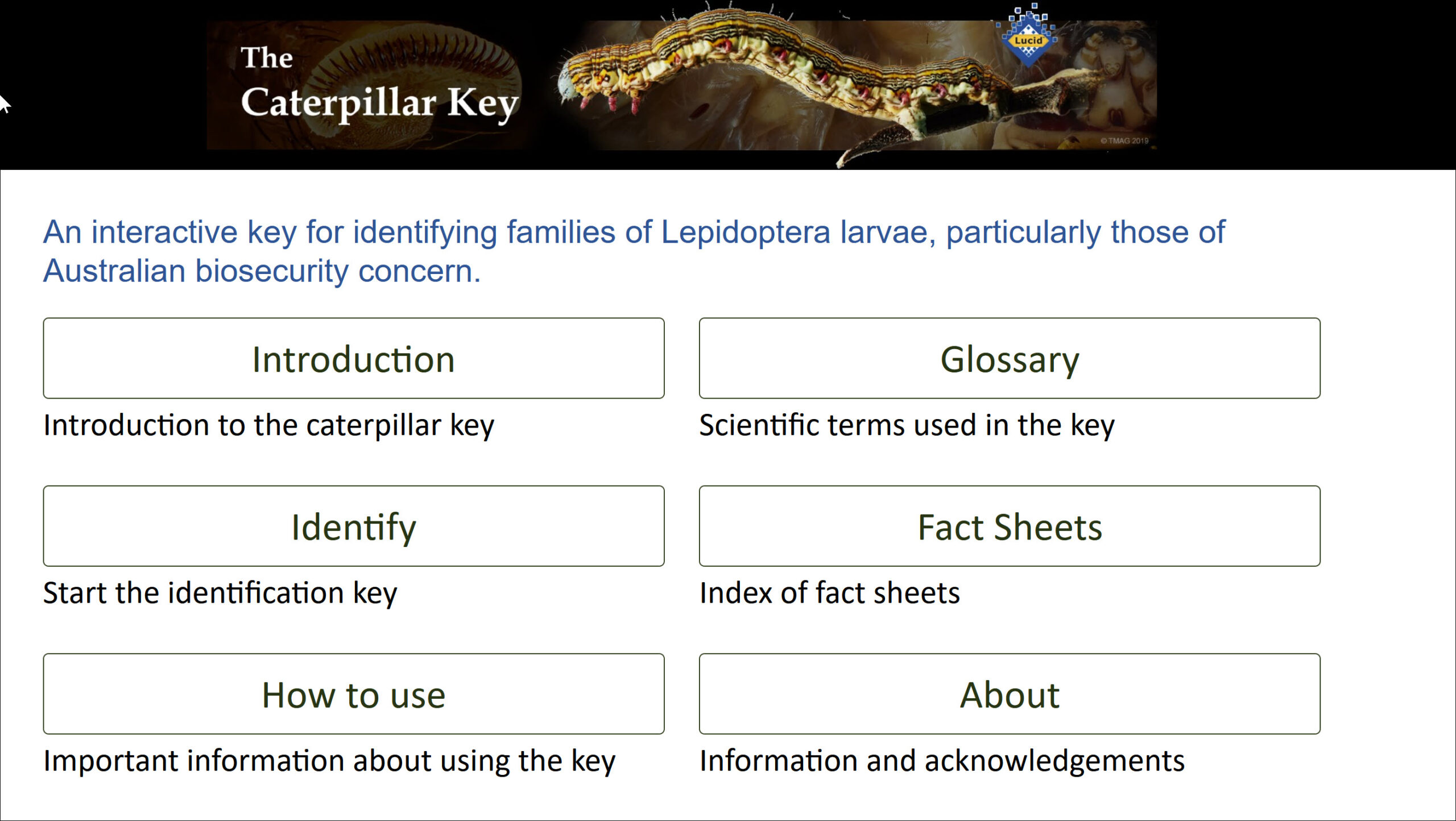 The Caterpillar Key website
Tasmanian Museum and Art Gallery

The Caterpillar Key website houses the Lucid Key for caterpillars. It was created by Diane Moyle and Catherine Byrne of the Tasmanian Museum and Art Gallery.
This scientific identification key is a tool to identify Australian caterpillars to family level. The key has a particular focus on families of biosecurity concern to northern Australia.
You will need specialist knowledge to use this key.
Website link: The Caterpillar Key
Other links