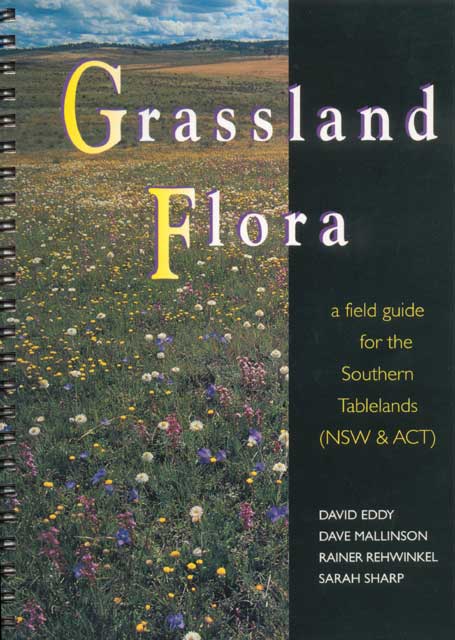 Grassland Flora: a field guide for the Southern Tablelands (NSW & ACT)
botany
Australia Natural Heritage Trust
1998
156
0731360214
colour photographs for all species
mixed botanical name and common name index

Grassland Flora: a field guide for the Southern Tablelands (NSW & ACT) is a great book for naturalists interested in the grasslands of the southern tablelands. Grassland ecosystems are becoming rare and endangered due urban land development, and conversion of land for cattle grazing and agriculture.
The Grassland Flora is an easy, illustrated guide to the grasses, rushes and sedges, lilies, orchids and forbs that occur in the grasslands of the Southern Tablelands. It also lists shrubs, trees and ferns that occur in these ecosystems.
The plants are organised by the above categories in the book. For each plant there are colour photographs, a description and sometimes more detailed drawings. There are also notes on their management, status and distribution and on how the plants can be distinguished from closely related species.
It has a loose binding format, which makes it a useful guide to use in the field. This book has accompanied me often on my walks in the grasslands. I strongly recommend it.
Buy from: Friends of Grasslands