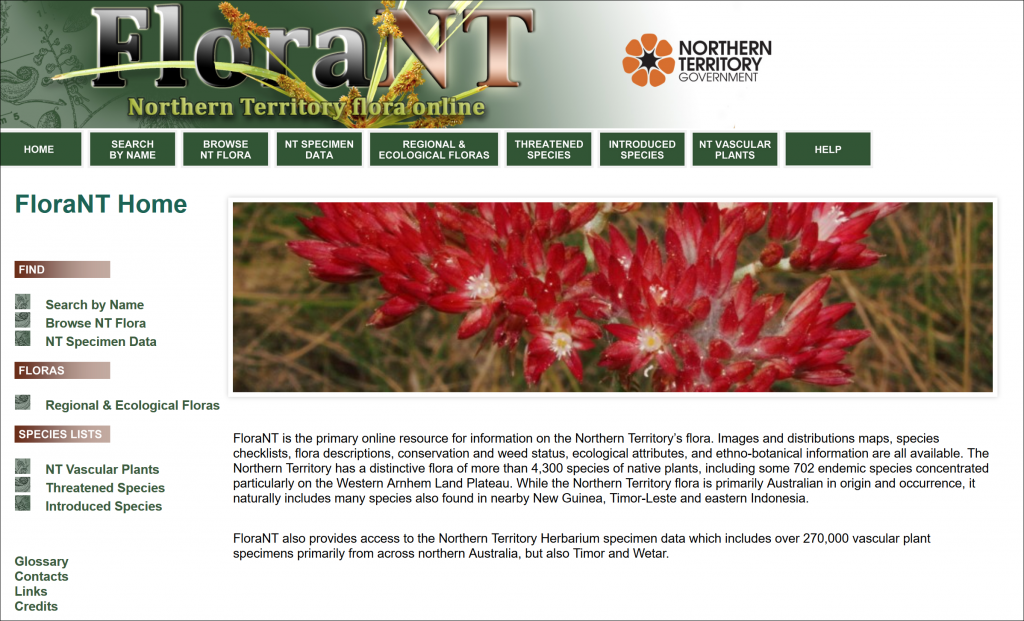 FloraNT — Northern Territory Flora Online is the primary online resource for information on the Northern Territory's flora. Images and distributions maps, species checklists, flora descriptions, conservation and weed status, ecological attributes, and ethno-botanical information are all available.
The Northern Territory has a distinctive flora of more than 4,300 species of native plants, including some 702 endemic species concentrated particularly on the Western Arnhem Land Plateau.
While the Northern Territory flora is primarily Australian in origin and occurrence, it naturally includes many species also found in nearby New Guinea, Timor-Leste and eastern Indonesia.
FloraNT also provides access to the Northern Territory Herbarium specimen data which includes over 270,000 vascular plant specimens primarily from across northern Australia, but also Timor and Wetar.
Publisher: Northern Territory Government
Link: FloraNT