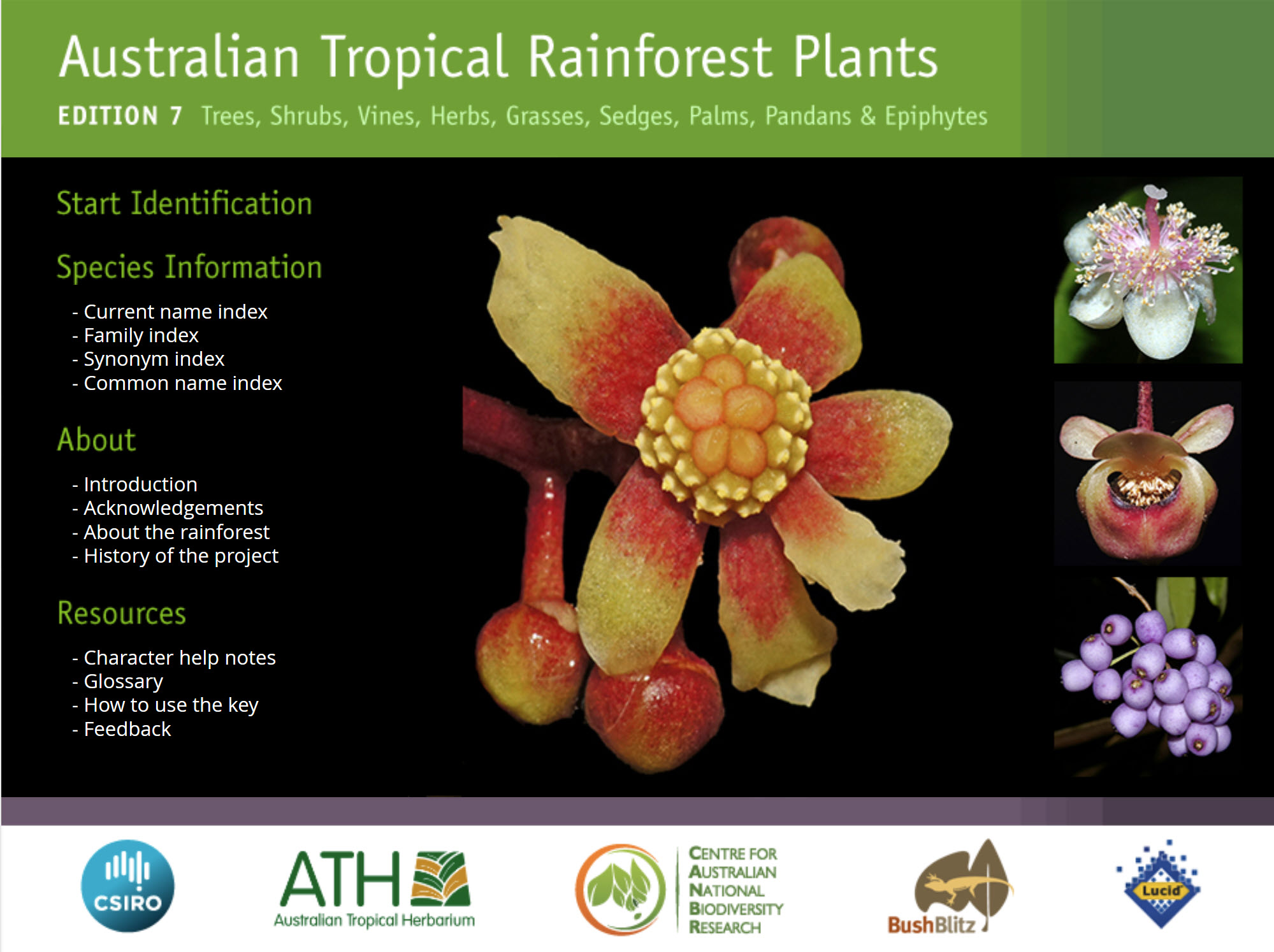 Australian Tropical Rainforest Plants
Botany
Website and interactive identification system
13,800 photographs
scientific name index, common name index, family name index, synonym index

The Australian Tropical Rainforest Plants website is an interactive information system for identifying and learning about plants in Australian tropical rainforests.
It has had a long history of development, but this 7th online edition includes 2753 taxa in 176 families, illustrated with 13 800 photographs. All tropical rainforest flowering plant species are included. That is, trees, shrubs, vines, forbs, grasses and sedges, epiphytes, palms and pandans; however, the orchids are covered in a separate website for practical reasons of identification.
The site includes botanical descriptions of all families, genera and species, as well as an interactive identification key to species level.
This is an outstanding botanical scientific resource.
Website link: Australian Tropical Rainforest Plants website