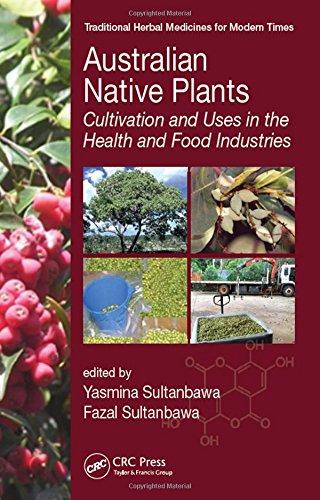 Australian Native Plants
Botany
CRC Press
1 June, 2016
396
9781482257144

Australian Native Plants: Cultivation and Uses in the Health and Food Industries provides a comprehensive overview of native food crops commercially grown in Australia that possess nutritional and health properties largely unknown on a global basis.
These native foods have been consumed traditionally, have a unique flavor diversity, offer significant health promoting effects, and contain useful functional properties. Australian native plant foods have also been identified for their promising antioxidant and antimicrobial properties that have considerable commercial potential.
Australian Native Plants: Cultivation and Uses in the Health and Food Industries is divided into three parts.
The first part reviews the cultivation and production of many Australian native plants, including Anise Myrtle, Bush Tomato, Desert Raisin, Davidson s Plum, Desert Limes, Australian Finger Lime, Kakadu Plum, Lemon Aspen, Lemon Myrtle, Muntries, Native Pepper, Quandong, Riberry, and Wattle Seed.
The second part examines the food and health applications of ANP and discusses alternative medicines based on aboriginal traditional knowledge and culture, nutritional characteristics, and bioactive compounds in Australian native plants. In addition, it reviews the anti-obesity and anti-inflammatory properties of Australian native plants and discusses food preservation, antimicrobial activity of Australian native plants, and unique flavors from Australian native plants.
The third section covers the commercial applications of Australian native plants. It focuses on native Australian plant extracts and cosmetic applications, processing of native plant foods and ingredients, quality changes during packaging, and storage of Australian native herbs.
The final few chapters look into the importance of value chains that connect producers and consumers of native plant foods, new market opportunities for Australian indigenous food plants, and the safety of using native foods as ingredients in the health and food sectors.
Buy from: AbeBooks