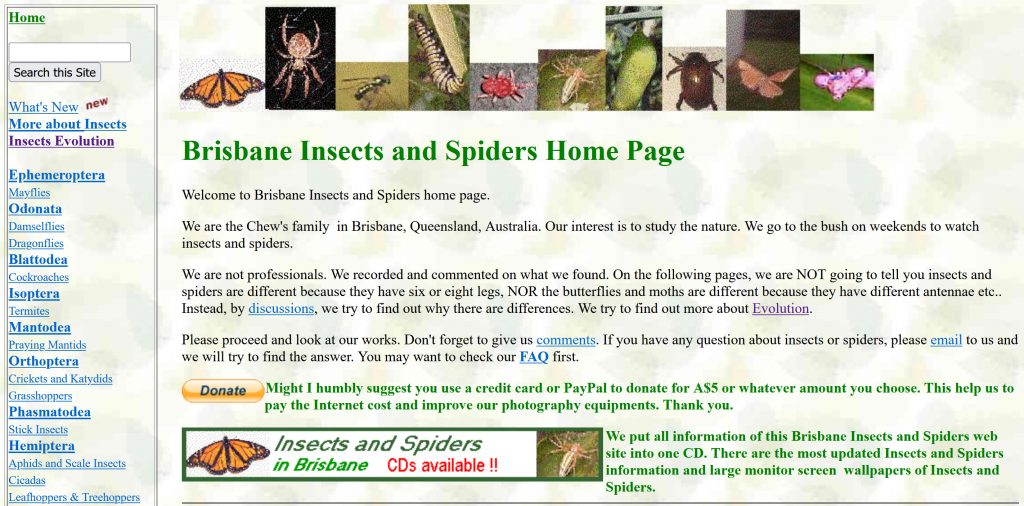 Title: Brisbane Insects and Spiders website
Author: Chew family
Rating: * * * *
Link: Brisbane Insects and Spiders website
The Brisbane Insects and Spiders website is a privately run and publicly-funded website by the Chew family. This site is a fantastic and very usefull resource for naturalist interested in insects and spiders in the Brisbane area. Many of these insects can also be found elsewhere in Australia.
The site has excellent photographs, classification information and other useful facts about the various groups of insects in the area.
There are also handy field guides for some of the insect groups, such as dragonflies, damselflies, grasshoppers, stink bugs (see image below) and spiders. These guides are well-documented with photographs, that make it easier to identify the insects or insect groups.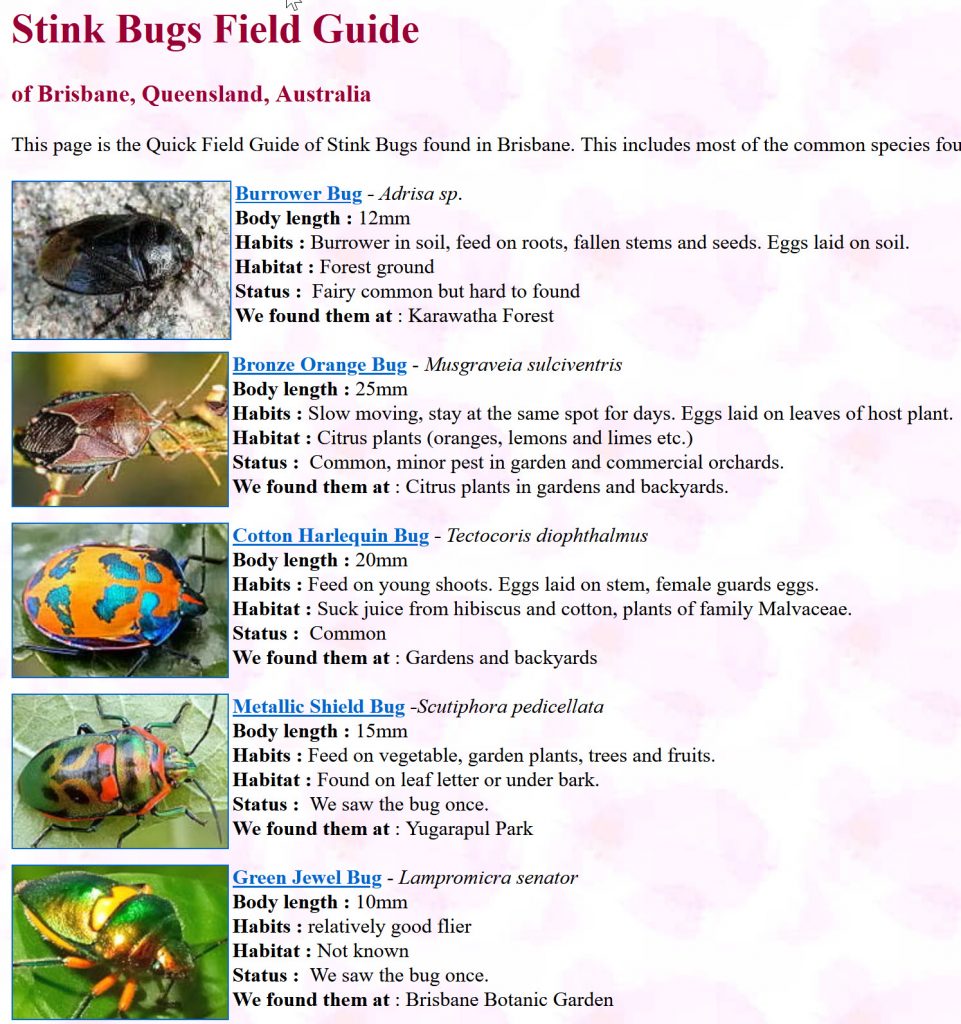 Congratulations to the Chew family for creating such an interesting site!
I certainly recommend this site for exploration.
Link: Brisbane Insects and Spiders website
Other insect resources