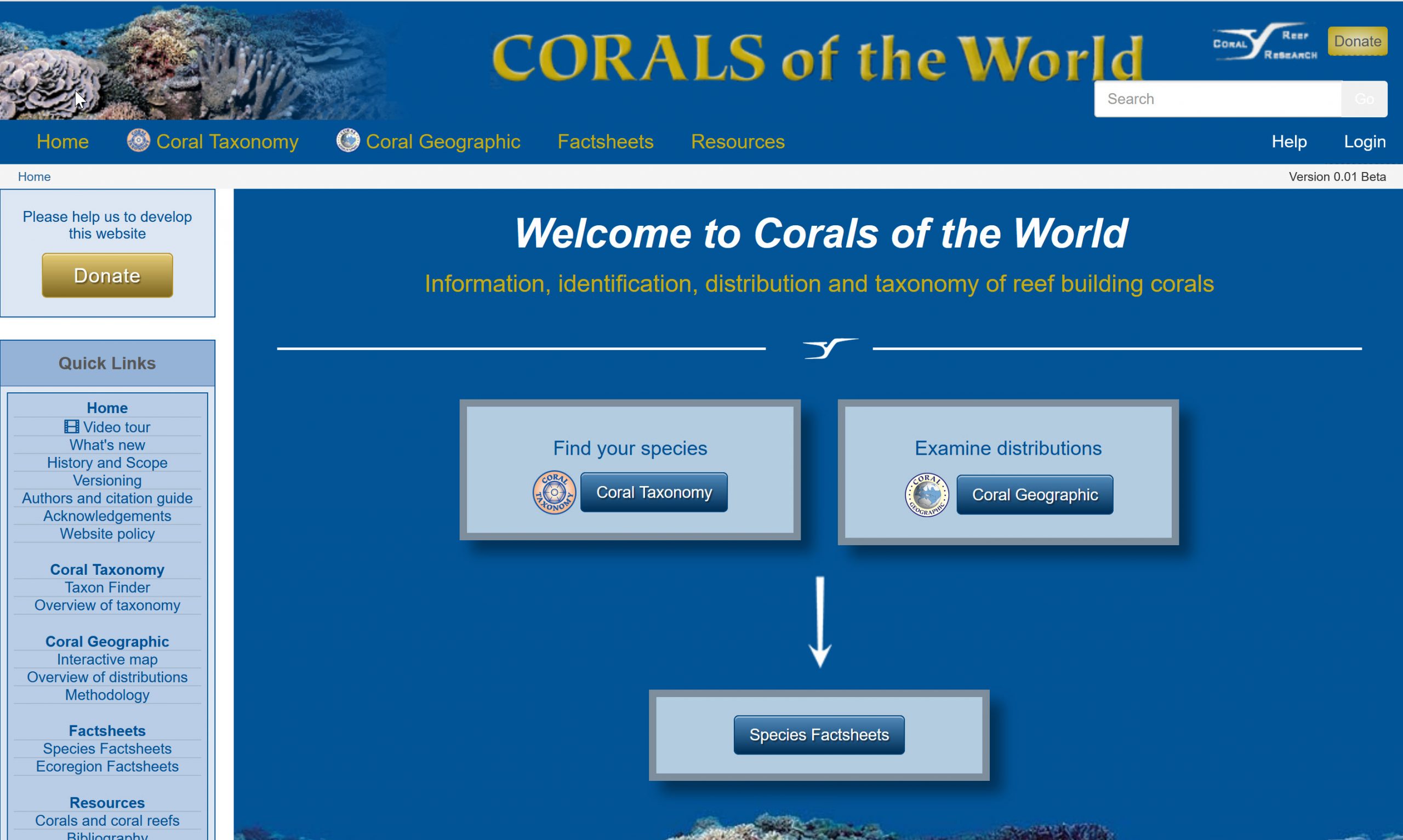 Corals of the World
Zoology
online website
colour photographs for all species
scientific name index and glossary

The Corals of the World website is the brainchild of Great Barrier Reef specialist Charlie Vernon and colleagues. The website makes information on all corals in the world, including in Australian waters, accesible online.
This is an amazing treasurechest of information and a remarkable asset to scientists and naturalists alike.
Charlie Vernon was the first full-time researcher on the Australian Great Barrier Reef. He has over 100 publications on corals and has published widely on other subjects. Together with Mary Stafford-Smith, Emre Turak and Lyndon DeVantier, he is currently making all available knowledge and information on corals accessible online. This includes all information he has published over his many years of research.
The best way to explore the website is to watch the Video Tour of the site. This will show you how to select ocean ecoregions on the interactive map; list species for certain ecoregions; and extract taxonomic information on species.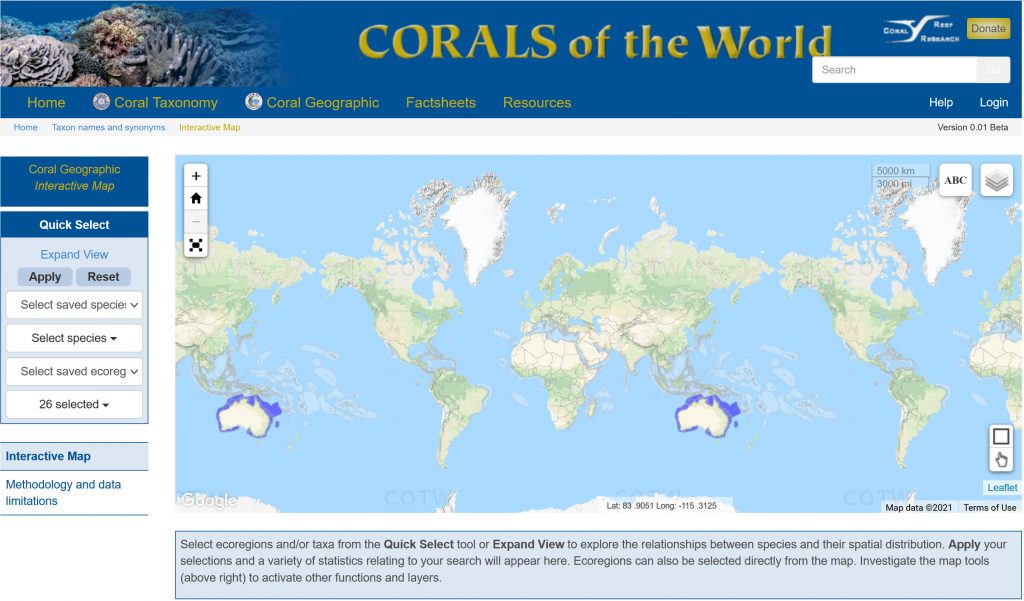 My exploration of this website, selecting all Australian waters, found 476 species of coral!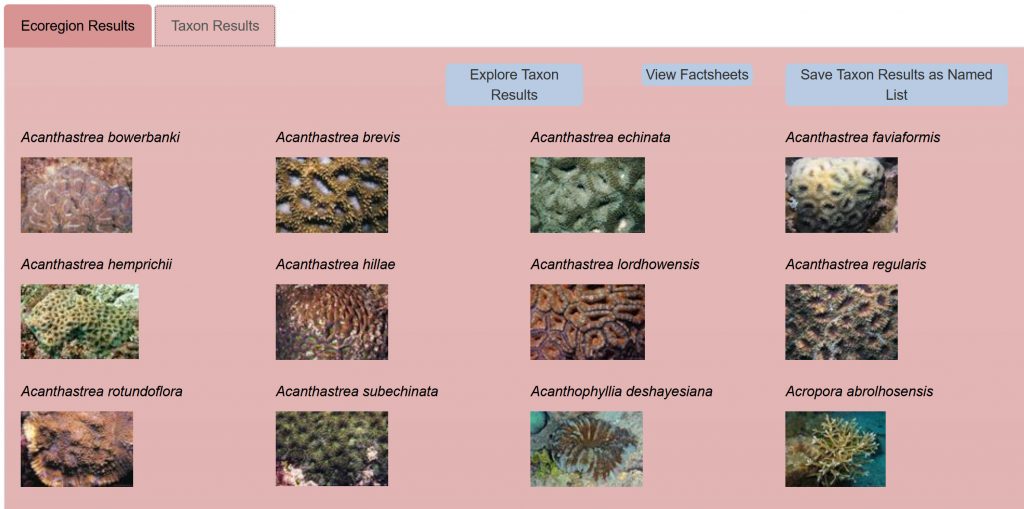 Each species has a factsheet with images.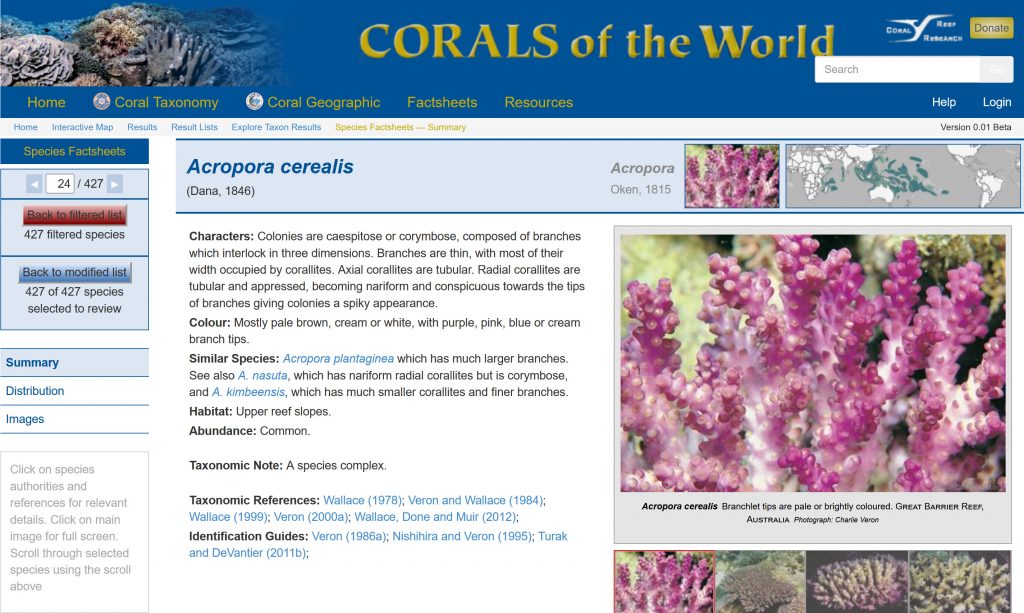 As this is only a Beta version of the site, the final version promises to be amazing. Congratulations to the developers!
Link: Corals of the World website
Other ocean resources