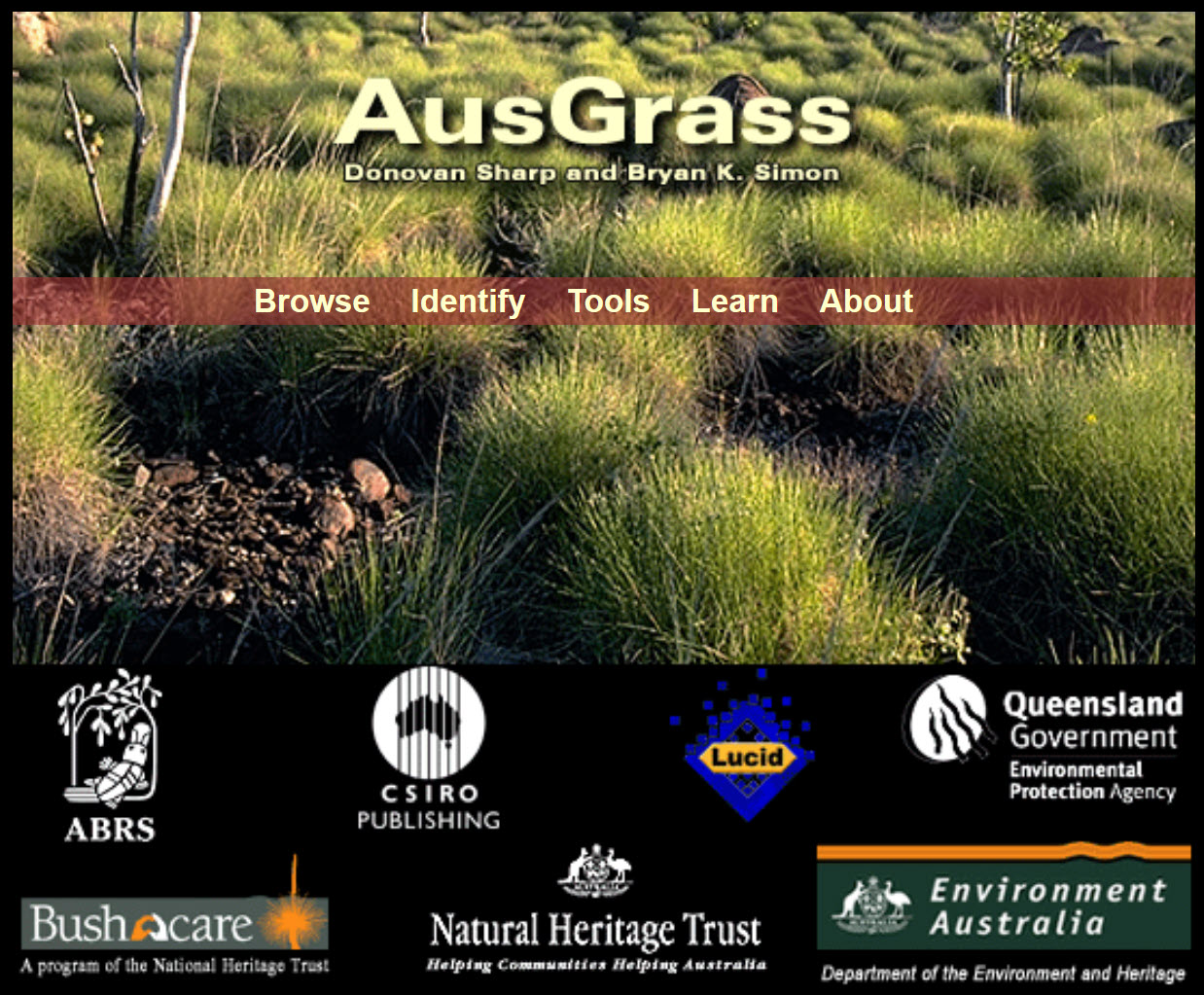 AusGrass website
2002
Lucid interactive key and website
Colour photographs and/or line drawings for all species
scientific plant names

The AusGrass website is a free interactive information system and identification key for 1323 native and naturalised species of grass in Australia. It is now accessible on the Lucidcentral.org site.
The website contains the same information as the CDROM/USB edition published in 2002. It has not been updated since. However, it is still a very valuable resource.
Even though the AusGrass identification key is a scientific tool, the website also contains a large amount of other information. Each species is described in detail and illustrated with photographs and drawings.
The identification key requires some specialist knowledge as well as the patience to work out how to use the Lucid identification key software.
The authors, Donovan Sharp and Brian Simon, used data derived from the World Grass Database (D. Clayton, 1999), the Flora of Australia, and other sources, to compile this resource.
Website link: AusGrass