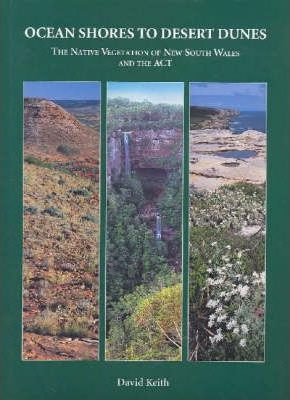 Ocean Shores to Desert Dunes
Botany
NSW National Parks and Wildlife Service
2004
353
0731367804
colour photographs for each vegetation type
there are two indexes, a botanical name index and a general subject index

Ocean Shores to Desert Dunes takes the reader on a journey through the diverse native vegetation of New South Wales and the Australian Capital Territory. The book describes each vegetation type and explains where it occurs and why. For each vegetation type it mentions interesting aspects of its ecology and indicative species, its evolution, history and development, as well as current conservation and management challenges.
The book includes more than 100 maps and over 400 colour photographs. There is a species list for each vegetation class.
Ocean Shores to Desert Dunes is the perfect companion to the many plant identification guides currently available, and is based on a significant new state-wide map and vegetation classification by the author.