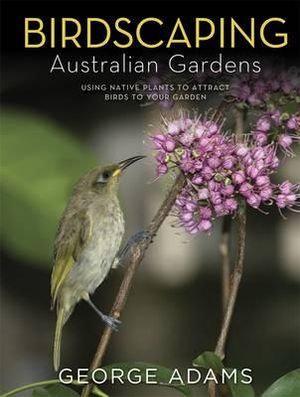 Birdscaping Australian Gardens: Using native plants to attract birds to your garden
Bird attracting
Viking
23 September, 2015
368
9780670078707
drawings and colour photographs
mixed index, including subjects, botanical names and common names

Birdscaping Australian Gardens: Using native plants to attract birds to your garden helps you identify the most common Australian garden birds and choose native plants that will attract these birds to your backyard.
From acacias to eucalypts, and from honeyeaters to kookaburras, this essential guide will help transform any garden across Australia into an avian paradise.
Birdscaping Australian Gardens features plant and bird directories and is illustrated with superb colour photographs and line drawings. The book contains comprehensive planting tables and provides expert advice on both plants and birds. It has all you need to create a local refuge for birds so you can help preserve Australia's amazing natural heritage and biodiversity.
George Adams is an award-winning architect who developed the concept of living gardens that help preserve local ecological biodiversity. His interests in native plants and their interaction with wildlife led him to publish several books in Australia and the US. He is passionate about the process of preservation by cultivation. Birdscaping Australian Gardens reflects his concern for the long-term survival of Australia's natural heritage, and combines his love of photography, drawing and bushwalking.