Flora of Australia online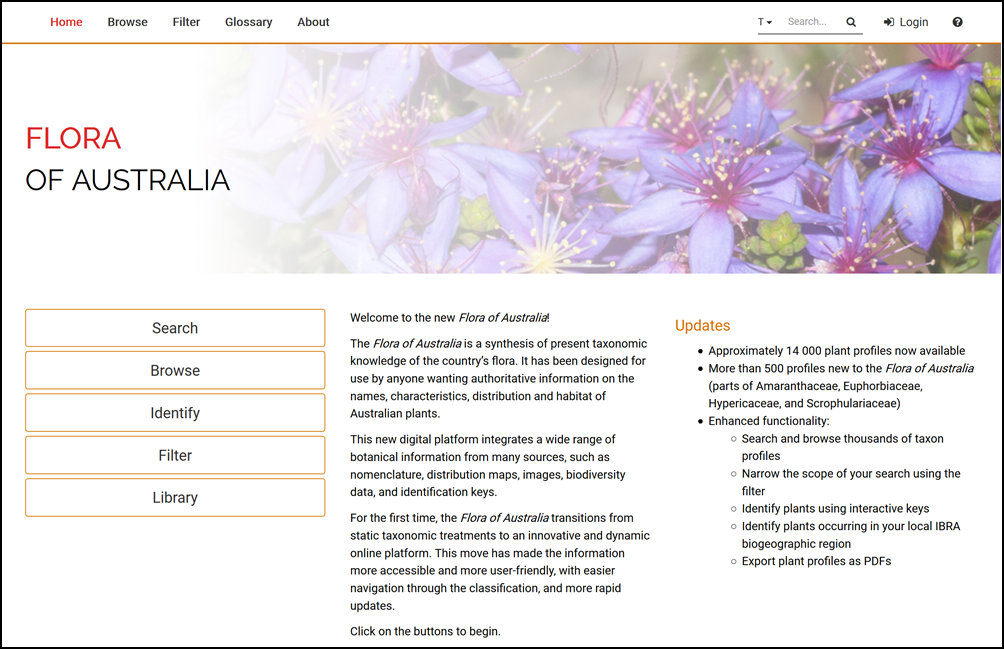 The Flora of Australia website is based on the published series of Flora of Australia. The online version has access to the names, characteristics, distribution and habitat of Australian plants.
The plant profiles are linked to the image database of the Atlas of Living Australia website.
Users can access all identification keys and the glossary from the printed flora.
Publisher: Australian Biological Resources Study, Australian Government Department of the Environment and Energy