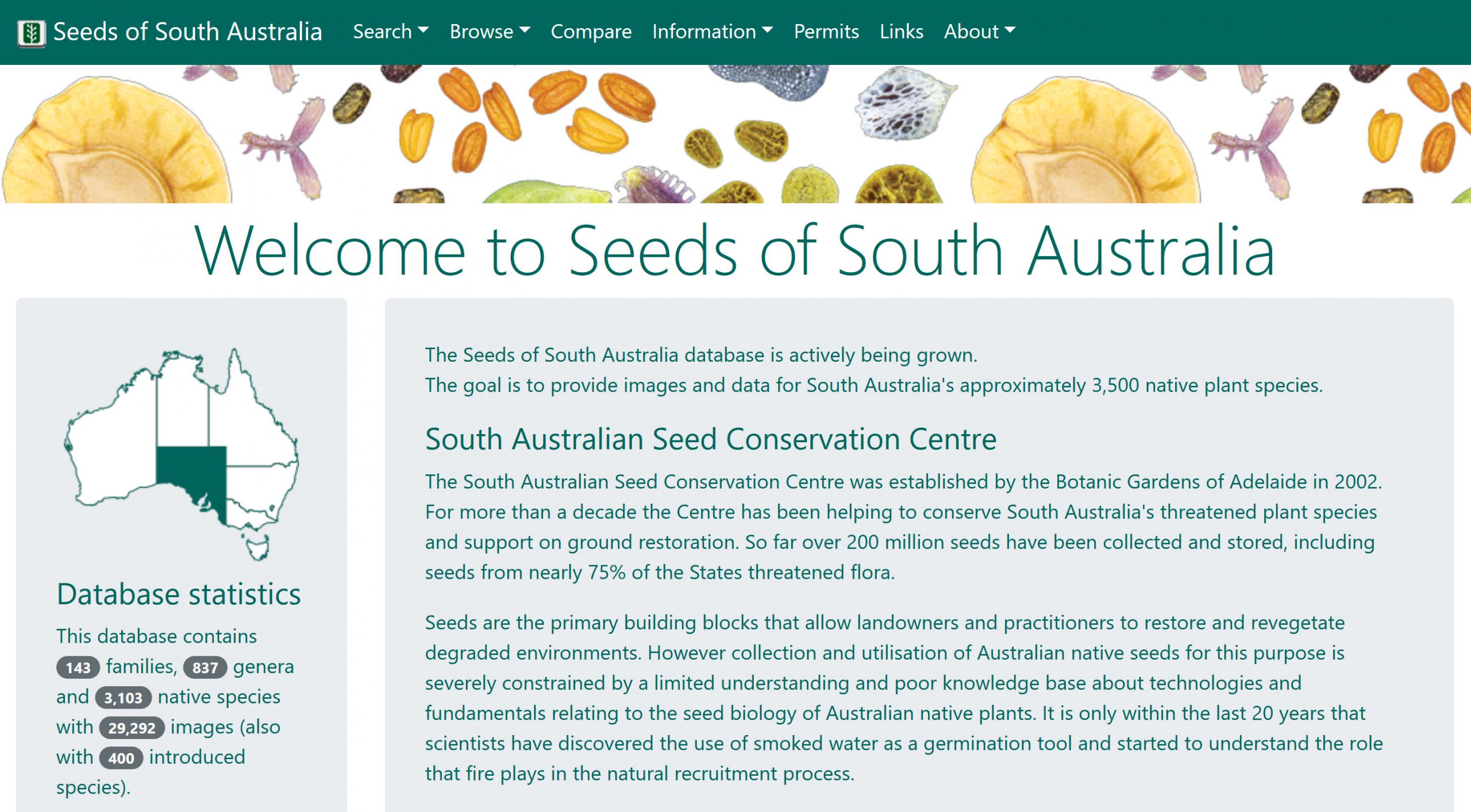 Seeds of South Australia
South Australian Seed Conservation Centre
Colour photographs and IBRA distribution maps for all species
index by family, genus, scientific name, synonym and common name; an alphabetically ordered botanical glossary

A unique site
The Seeds of South Australia website is a unique website with special information about seeds of South Australian native plants. This online database is run by the South Australian Seed Conservation Centre at the Botanic gardens in Adelaide.
The centre has collected over 200 million seeds of native flora. These include seeds from nearly 75% of South Australia's threatened species.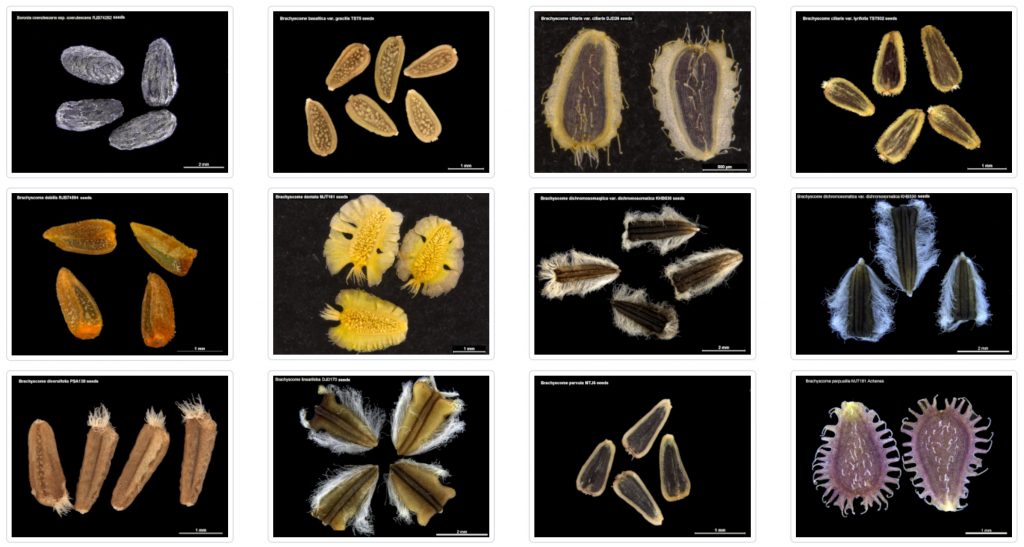 Based on their collections, the centre has created a great resource for scientists and naturalist. The site is very easy to use and has a wealth of information about South Australian plant species and their seeds.
You can access the database in various ways: via a scientific species name list, a common name list, or even by genus or family name.
For each species the database has colour photographs, a map of its distribution in South Australia, information about seeds, and links to information on other Australian database sites.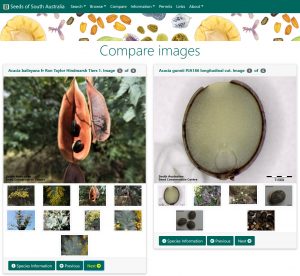 You can also query the database by asking for a comparison between species (see above). This query splits the screen in two halves and allows easy image comparison. A very handy feature!
This website includes several links to other similar sites. This includes a link to the families of the South Australian Flora that are online.
This is a great site and wonderful resource!
Website link: Seeds of South Australia