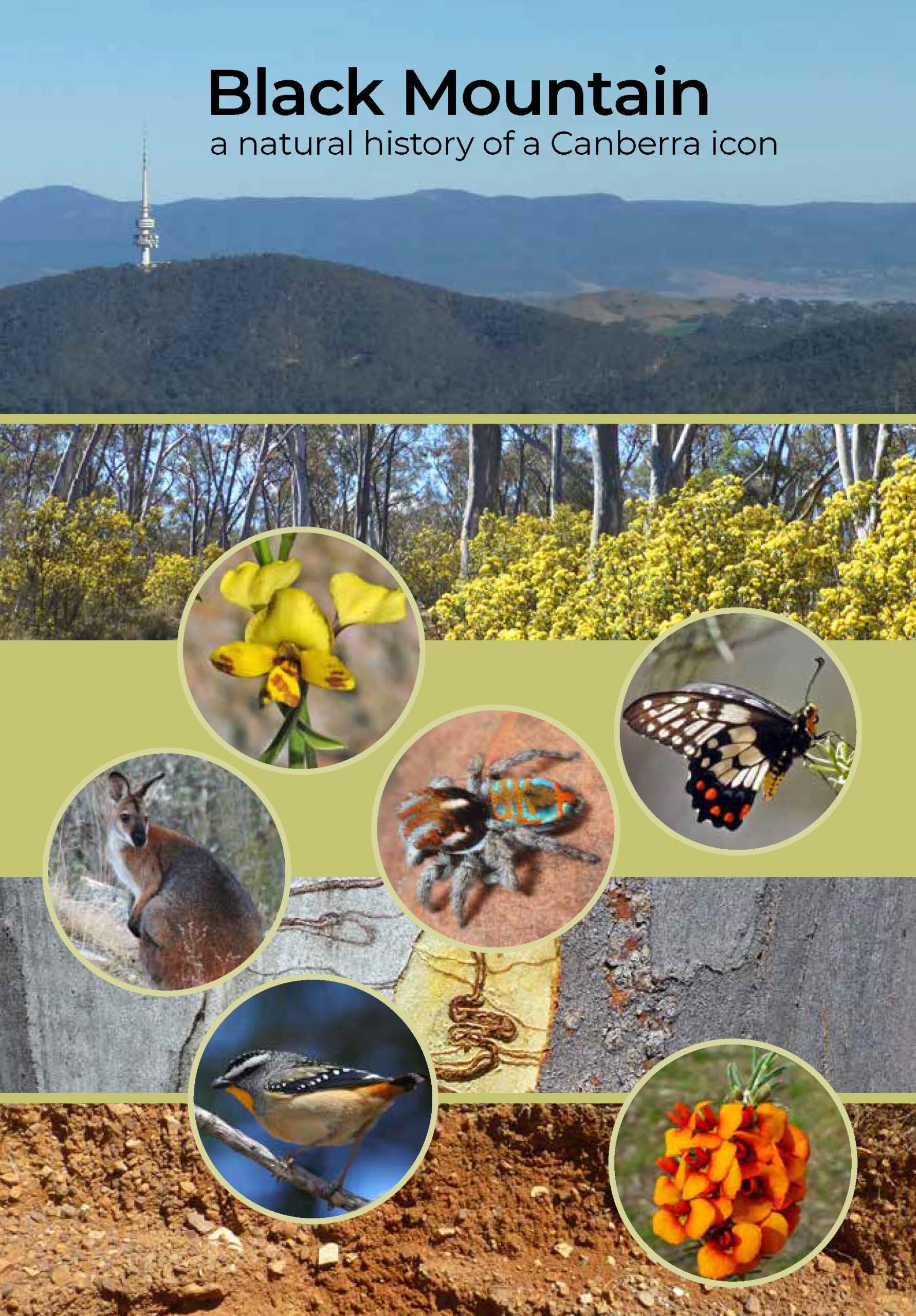 Black Mountain: a natural history of a Canberra icon
natural history
Friends of Black Mountian
23 July, 2020
155
9780648541912
colour photographs
index of animal names; index of macrofungi, lichen and plant names; general terms index

Black Mountain: a natural history of a Canberra icon is a favorite of all who love this Canberra icon.
The Black Mountain nature reserve lies close to the centre of Canberra city. It is an excellent example of the original vegetation of the Canberra region.
Due to its special location near the city—close to the CSIRO and the Australian National University—Black Mountain has been researched like no other reserve in Australia. The scientists, naturalists and keen bushwalkers that live and work around the mountain have meticulously recorded and studied their favorite topics on the mountain.
This book tries to summarise much of this scientific knowledge.
The book discusses Black Mountain's geological past and present, its soils, vegetation, plants and animals, and fire history, and also provides a large reference list to the research that has been consulted. There is also a discussion of the most popular walks on the mountain, where anyone can go and explore these natural riches by themselves.
As a fan of Black mountain, I can really recommend this book!
The authors
Ian Fraser is a naturalist, author, environmental conservationist and educator, broadcaster, blogger and tour guide, who has lived in Canberra for 40 years. For twenty-seven of these years he lived at the foot of Black Mountain. He served on an ACT government environmental advisory committee for 30 years, including 12 as chair. He regards himself as an old fashioned naturalist, with especial passions for birds and orchids. Ian is the recipient of the Australian Plants Award, the Australian Natural History Medallion and an AOM for 'services to conservation and the environment'.
Dr Rosemary Purdie is a plant ecologist focusing on fire ecology, arid ecosystems and nature conservation. She has worked for the Queensland Herbarium, Bureau of Flora and Fauna, Australian Heritage Commission and Murray Darling Basin Commission. She was the ACT's second Commissioner for the Environment and served on the ACT's Flora and Fauna and NRM Advisory committees for several years. In 2002, she became an Honorary Associate at the Australian National Herbarium and has been actively studying Black Mountain's flora since 2009.
Buy from: Friends of Black Mountain