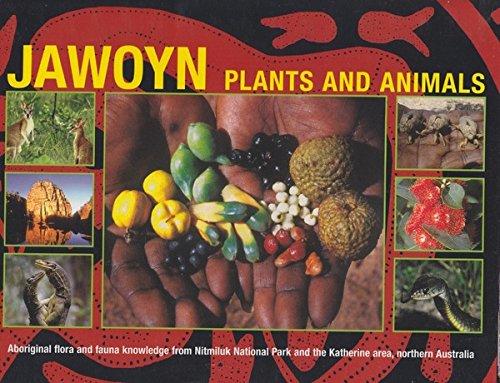 Jawoyn Plants and Animals
Ethnobiology
Northern Territory Government, Department of Natural Resources, Environment and the Arts
2005
234
9781920772116
colour photographs for all described plants and animals
Jawoyn plant and animal index only

Jawoyn Plants and Animals records the traditional aboriginal Jawoyn names and uses of almost 600 plants and animals found on Jawoyn country (Nitmiluk National Park and the Katherine area, Northern Territory).
It has been prepared at the instigation of Jawoyn elders as a critical component of joint management of country and the conservation of traditional knowledge.
The book draws on ancient wisdom and is based on field research undertaken since the mid 1970's by Jawoyn elders, linguists and biologists.
Buy from: AbeBooks | Nitmiluk National Park Visitor Centre