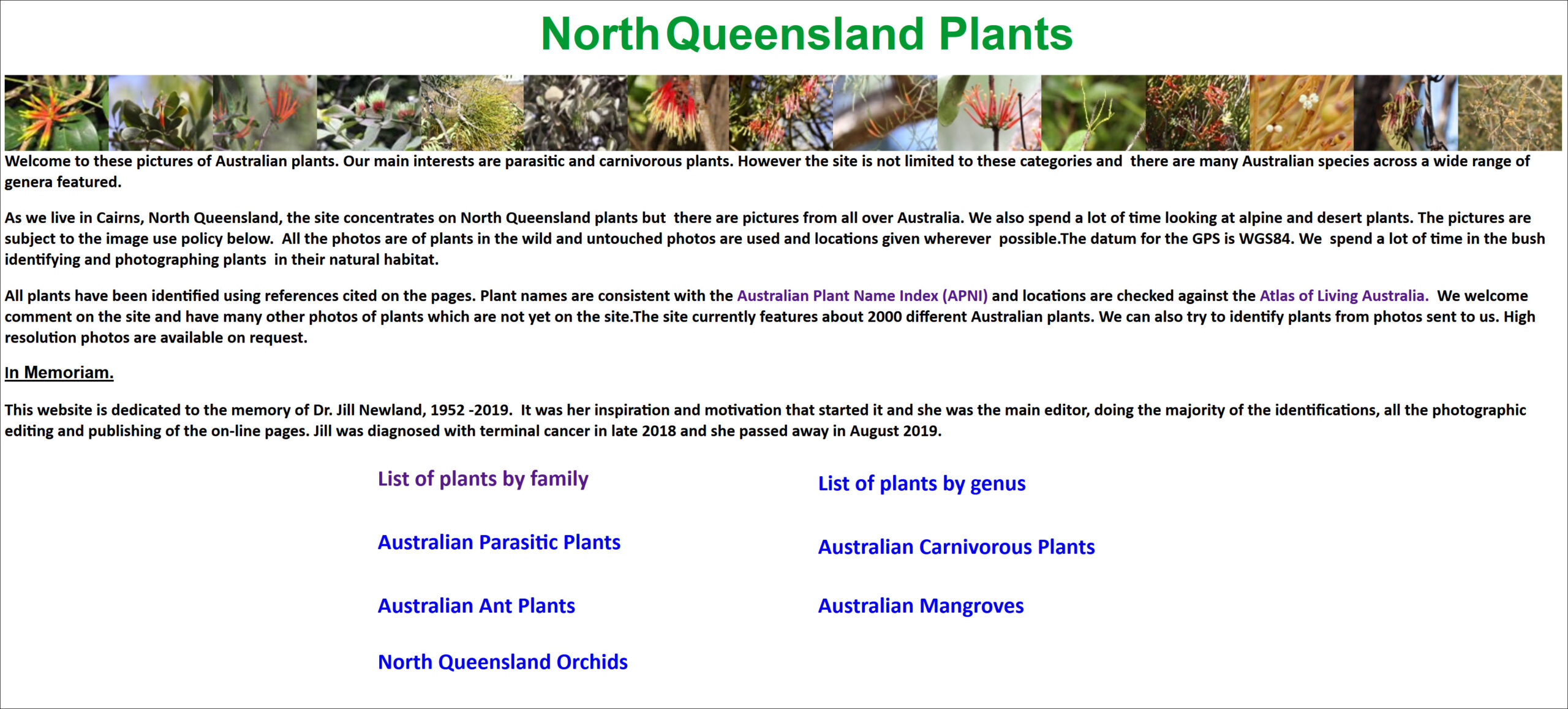 North Queensland Plants
Botany
multiple colour photographs for all plants
family, genus and species index

The North Queensland Plants website is a private site with images of about 2000 Australian plants. It has a focus on plants of North Queensland and all photos are taken in the wild and identified.
The site is an initiative of Dr Jill Newland and Roger Fryer and well worth visiting. The images are detailed and excellent.
The site has an index of plants by family and by genus. There are also lists of parasitic and carnivorous plants, mangrove plants and Queensland orchids.
Unfortunately, the site's page formatting is simple and will not adjust for small screens such as phones.
Website link: North Queensland Plants website
Other links: Queensland plant resources