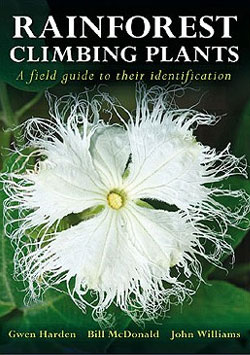 Rainforest Climbing Plants
Plant identification
Gwen Harden Publishing
2007
176
9780977555314
drawings
mixed botanical name and common name index

An identification guide to rainforest climbing plants from Victoria, New South Wales and subtropical Queensland using vegetative features.
Buy from: Co-op
Identification of rainforest climbing plants for keen naturalists
'Rainforest Climbing Plants' is an essential book to identify rainforest climbing plants in Victoria, New South Wales and subtropical Queensland (subtropical eastern mainland Australia).
Like the other book by the same authors on rainforest trees and shrubs, this book is unique in allowing the reader to identify rainforest climbing plants using vegetative characteristics. Unlike floral and fruit characters, which are only available at certain times of the year, vegetative characters are available year-round.
Content overview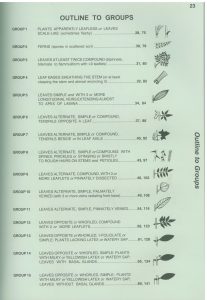 The first part of the book shortly describes the different rainforest types. It also provides a guide to the leaf and climbing characteristics used in the identification keys. There are two maps that show where rainforest patches occur in Queensland and in New South Wales and Victoria.
The second part of the book includes an identification key that splits the rainforest climbing plants described in the book into 15 groups. For each of these groups, there is another dichotomous identification key that allows identification to species level.
In the third part, the groups defined in the second part and their species are described in more detail. The plants in these groups are organised by the characteristics that were used in the keys of part two. In this section, each plant is listed under its scientific name (but a common name is also provided) and described. Details of the plant's vegetative, reproductive and fruit characteristics are provided. In addition, one or more drawings of some of the characteristic features accompany the descriptions. The descriptions and illustrations are detailed and very useful.
Book audience
This is a book for naturalists who have some experience in using plant identification keys and who are very keen to identify rainforest climbing plants in Australia. The plant identification keys require some knowledge of botanical terminology. However, because the book has a detailed glossary, a keen beginner will also be able to use these keys.
This book is the perfect addition to the other book by the same authors on rainforest shrubs and trees.
Key features of the book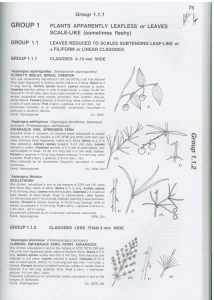 The key features of this book are:
plant identification keys that use vegetative (non-flowering) characteristics
detailed drawings
excellent species descriptions.
The most important feature of this book is the use of vegetative (non-flowering) characteristics to identify rainforest climbing plants. This is invaluable as it allows you to identify plants outside their flowering period. The numerous drawings of plant parts are equally valuable as they make it easy to scan and compare characteristics quickly.
To identify specimens, you will need a strong hand lens of 10 times magnification. You will also need some good leaf material of the plant you are trying to identify. In addition, you also need to be reasonably sure the plant grows in or near a rainforest patch in eastern mainland Australia.
This book also gives good botanical explanations of the important leaf characteristics. This, together with the glossary, will allow both experienced and less experience naturalists to use this book.
Additional features
This book has a number of other valuable features:
a special section focusing on typical characteristics of rainforest climbing plants
an illustrated glossary
a mixed botanical and common plant name index.
The illustrated glossary is very valuable and is easy to find as it is printed on green paper. The index is an absolute 'must' for a book such as this and is excellent.
Conclusion
'Rainforest Climbing Plants' is a great plant identification book that is unique in its ability to use vegetative characters. If you are already familiar with the process of plant identification, you will find this book invaluable. The book is certain to help you identify many of the rainforest climbing plants you will come across in the rainforest patches of Queensland, New South Wales or Victoria.
Related resources
Plant identification: Native Trees and Shrubs of South-eastern Australia (NSW, SA, VIC), Rainforest Trees and Shrubs (NSW, QLD, VIC)
Animal identification: Birds of Australia app (Australia-wide)
Free online: PlantNET (New South Wales Flora Online), Atlas of Living Australia (Australia-wide)
Do you have this book?
If you have a copy of 'Rainforest Climbing Plants', I would love to hear from you!
Let me know how you are using the book and explain your special concern/praise for the book. Can you recommend other books like this?
Of course, you are also most welcome to give general comments about the website!
Note: When submitting your reply below, please keep in mind that this website is monitored for spam. This means it may take a few days for your comment to appear on the page.