Sydney Plant Selector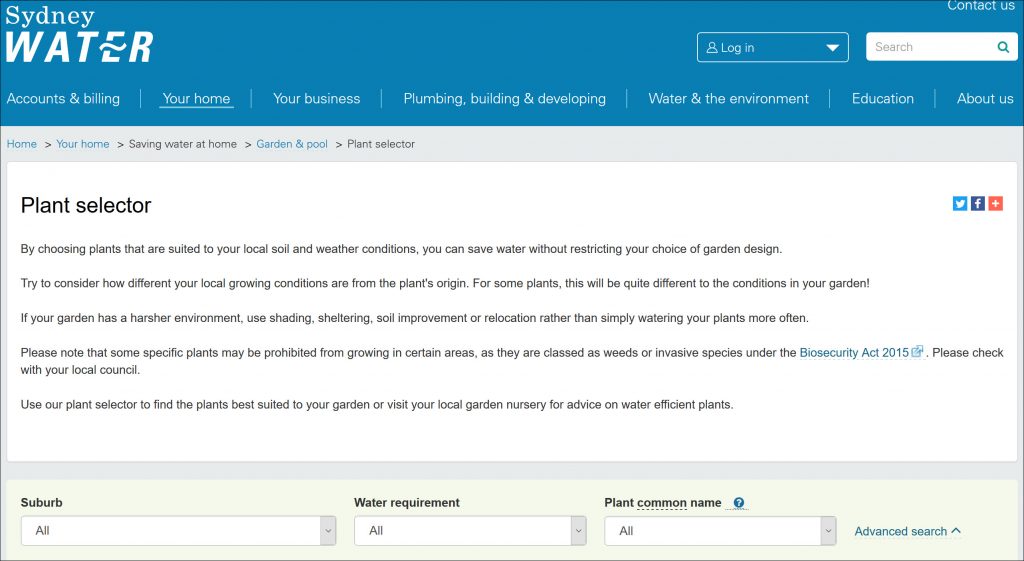 Link: Sydney Plant Selector
Region: Sydney (NSW)
The Sydney Plant Selector is an interactive selection tool, designed by Sydney Water.
The tool is based on a database of 997 plants, including 235 indigenous plants. For each of these plants there is a short description, useful growing information and a photograph.
Using the tool, users filter the plants based on selected characteristics. These include water requirement, growth form or plant type, sun/shade tolerance, soil type, and frost tolerance.
Users can set their suburb to find specific plants for their area. They can also choose between indigenous and non-indigenous plants. All plants in the database are suitable for Sydney climate conditions.
This is a very useful tool. I hope it gets expanded to contain many more indigenous plants.
Author: Sydney Water
Link: Sydney Plant Selector
Other plant selection resources for NSW